Sky "Sunlight" Saxon and The Seeds
The Seeds were the greatest garage punk band of the 1960s, from their debut in 1965 until their dissolution in the early 1970s. Lead singer and instigator Sky Saxon continued an erratic and brilliant solo career until his death in 2009.

SkySaxonSeeds.com is a repository of information about Sky "Sunlight" Saxon, The Seeds, and related projects. Album reviews, song reviews, cover and label scans, and much more await the inquisitive SSS fan.
What's new on SkySaxonSeeds.com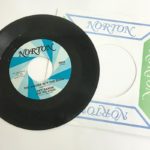 Sky Saxon split this 7-inch single with The Lairds as both tackled covers of Rolling Stones songs. "The Singer Not The Song" is only available on this record.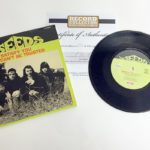 Record Collector released a limited-edition vinyl Seeds single in 2015 with an unreleased take of "You Can't Be Trusted" plus an alternate "Satisfy You".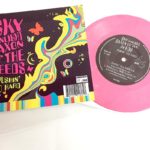 The 2007 pink-vinyl EP Pushin' Too Hard features Sky Sunlight Saxon doing three classic 1960s covers, all taken from his The King Of Garage Rock album.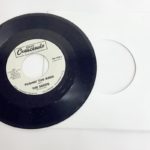 Ace Records put out the unedited version of The Seeds' "Pushin' Too Hard" with an extra verse on a vinyl single in 2012, b/w an alternate vocal take of "Girl I Want You".
The 2014 Norton picture sleeve release of The Seeds' 1968 "Night Time Girl" b/w "Gypsy Plays His Drums" from the Big Beat reissues, without crowd noises.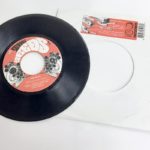 One of Sky Saxon's final releases was the "Halt!" b/w "Amnesty" single from 2009 on a Moonshake 7-inch record, with excellent music and custom label art.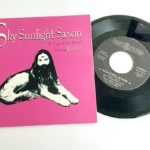 A mysterious (latter-day?) picture sleeve version of Sky Saxon's mid-1970s "Beautiful Stars" b/w "Universal Stars" single, depicting Sky as a three-eyed dog.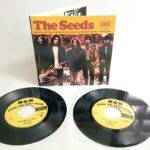 Sundazed put out The Seeds' four MGM songs from 1970 as a gatefold double-vinyl 7" set for Record Store Day 2013. It's a beautiful and definitive set.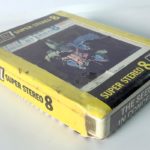 The rare 8-track tape version of The Seeds' Raw & Alive album is called simply "The Seeds In Concert" and omits two of the songs from the vinyl LP.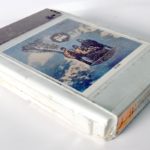 A very obscure 4/8 track tape hybrid cartridge of The Sky Saxon Blues Band's 1967 album A Full Spoon Of Seedy Blues. Photos and information.
This 8-track tape version of The Seeds' classic album Future only includes a few of the songs and so is one of the stranger Seeds collectibles around.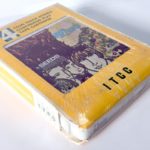 The rare 4-track tape version of The Seeds' seminal 1967 psychedelic masterpiece Future is a very collectible and fascinating musical objet d'art.