North American Leisure Corp., a subsidiary of Omega Equities Corporation, produced an 8-track tape version of The Seeds' 1967 album Future for GNP Crescendo and it's one of the most poorly-conceived Seeds-related issues ever made. And that's saying something.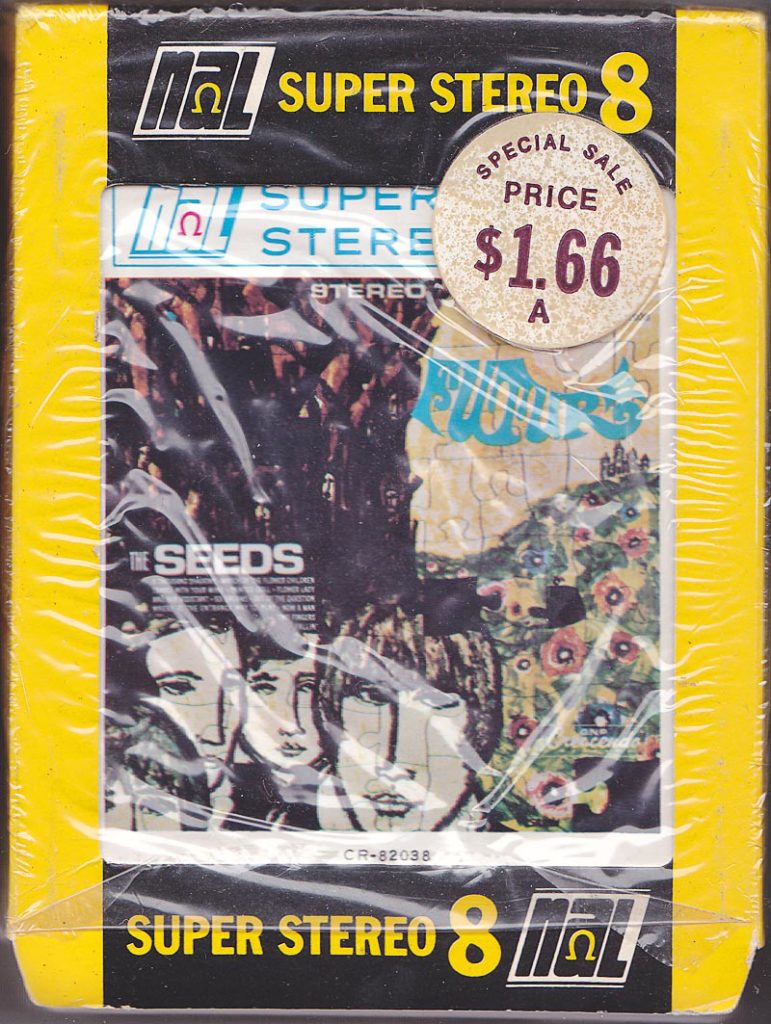 Eight-track tapes were infamous for often shuffling song orders from their vinyl counterparts or for splitting songs into two sections. This was done to accommodate the four equal-length programs on an 8-track tape whereas LPs only needed to accommodate two halves. The NAL version of Future not only screws up the song order, though; it omits three (!) of the original LP's songs.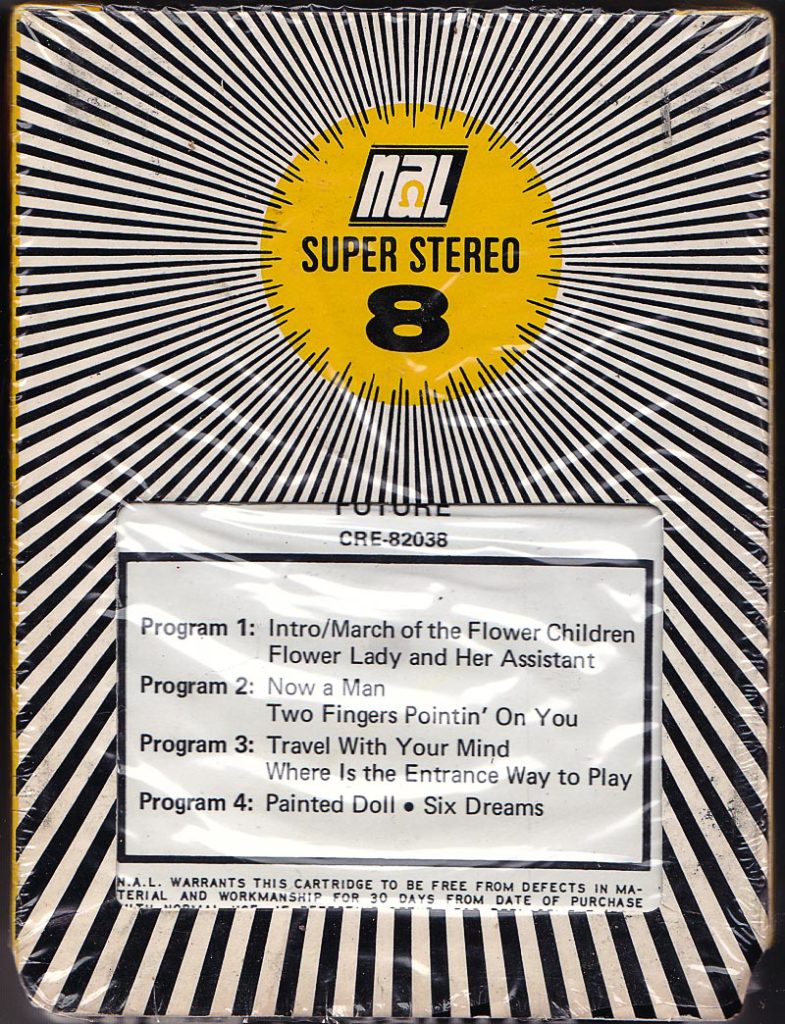 The songs, as printed on the 8-track tape's back sticker, are as follows (I added quotation marks):
Program 1
"Intro"/"March Of The Flower Children"
"Flower Lady And Her Assistant"
Program 2
"Now A Man"
"Two Fingers Pointin' On You"
Program 3
"Travel With Your Mind"
"Where Is The Entrance Way To Play"
Program 4
"Painted Doll"
"Six Dreams"
Eight songs (and the "Introduction"). Missing are "A Thousand Shadows", "Out Of The Question", and "Fallin'". One feels sorry for any fan in the 1960s who got to know this excellent and adventurous record via this 8-track tape. They really got the short end of the stick. (Maybe NAL felt bad about not including "Fallin'" and that's why they added an apostrophe to "Two Fingers Pointing On You". Maybe. But excising the great "A Thousand Shadows"? Inexcusable.)
So what we have is actually a well-balanced tape, incomplete though it is: two songs per program and none split into parts. So that's something, I guess.
The cold- and corporate-sounding North American Leisure gave their Future 8-track the catalog number CRE-82038 on its back sticker and spine, giving it a connection with GNP Crescendo's original number of GNPS-2038. The number, confusingly, is a little different on the front-cover sticker under the album art (CR-82038).
A copy of this "Super Stereo 8" Future 8-track tape might be hard to find but would be an interesting curiosity for a Seeds collector, not only for the obscurity of the object itself but for the rash song-selecting decisions. Who knows who signed off on this or when, but I definitely don't recommend anyone becoming acquainted with the album in this guise. This is not the entrance way to play Future.