Many fans' favorite Seeds album, Future, was briefly available in the obscure 4-track tape format in the late 1960s. The tape was manufactured by the International Tape Cartridge Corporation (ITCC) under catalog number F-50-2038, matching the original GNP Crescendo number GNPS-2038.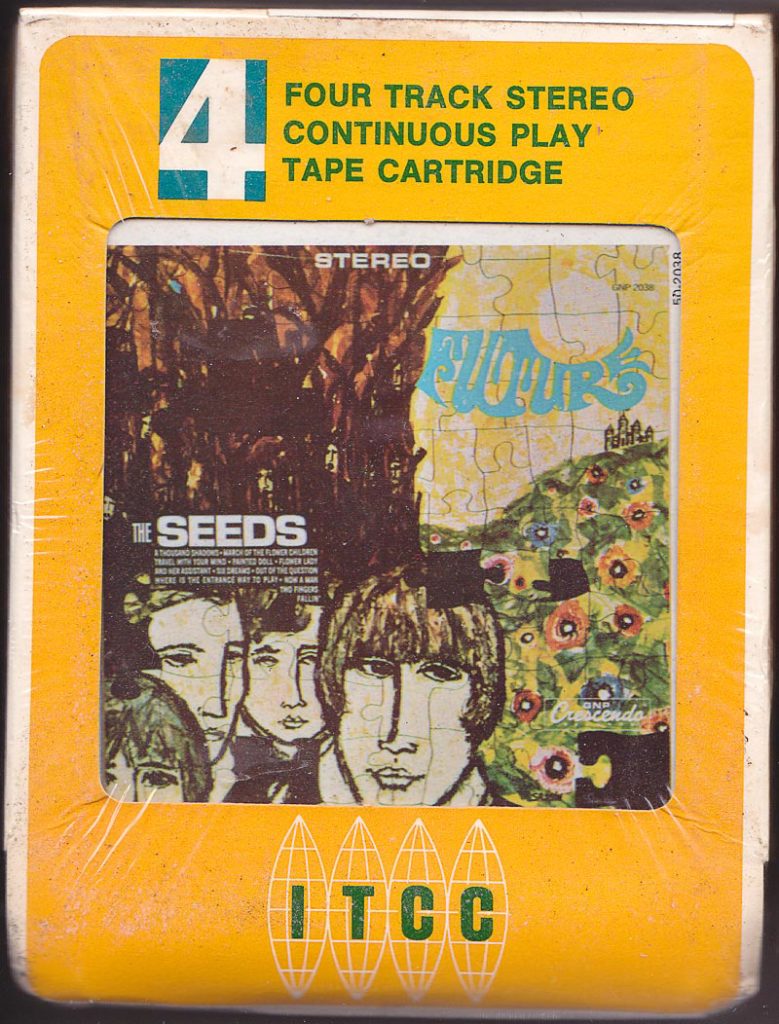 Unlike other Seeds 4-tracks, the songs on Future are shuffled around significantly from the actual vinyl LP running order. Here is how they appear on the 4-track tape's two programs, with their original placement on the LP in parentheses:
Program One
"Introduction"/"March Of The Flower Children" [A-1]
"Two Fingers Pointing On You" [B-2]
"Where Is The Entrance Way To Play" [B-3]
"Painted Doll" [A-4]
"Flower Lady & Her Assistant" [A-5]
"Six Dreams" [B-4]
Program Two
"A Thousand Shadows" [B-1]
"Travel With Your Mind" [A-2]
"Now A Man" [A-6]
"Out Of The Question" [A-3]
"Fallin'" [B-5]
At least all the songs are present on the Future 4-track; on at least one 8-track version of this album several songs are omitted altogether.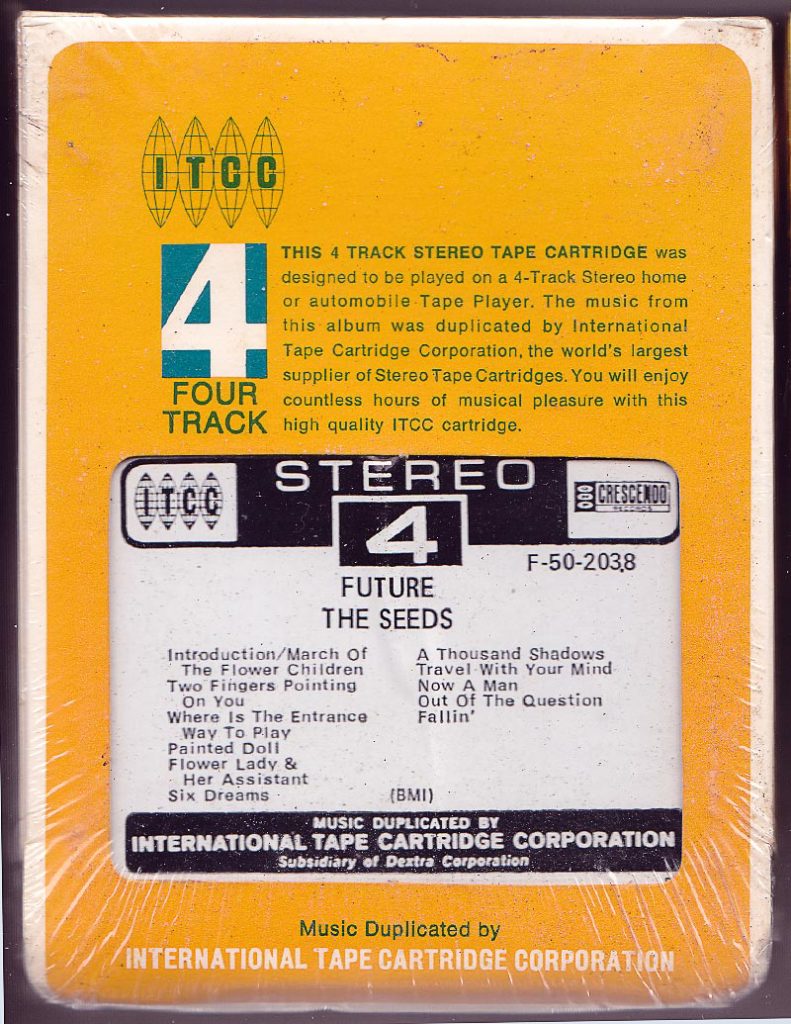 The 4-track tape cartridge sports a full-color sticker of the front cover art and comes inside a cardboard slipcase with square holes on the front and back to make the cover and the song listing visible. There is a sticker on the upper spine with the artist and title printed on it. My copy of the Future 4-track is sealed so I can't look inside at the cartridge itself. Nice to have something so rare though.