Sky Saxon released a three-song pink-vinyl EP on Cleopatra in 2007 called Pushin' Too Hard, comprised of songs taken from his then-upcoming album The King Of Garage Rock. The EP has "Pushin' Too Hard" (a concurrent remake of Sky's own Seeds mega-classic from 1965) and Richard Berry's "Have Love, Will Travel" on Side A, and a cover of Van Morrison's "Gloria" on Side B. This record was limited to 300 numbered copies and came in a clear plastic sleeve with a one-sided, full-color insert.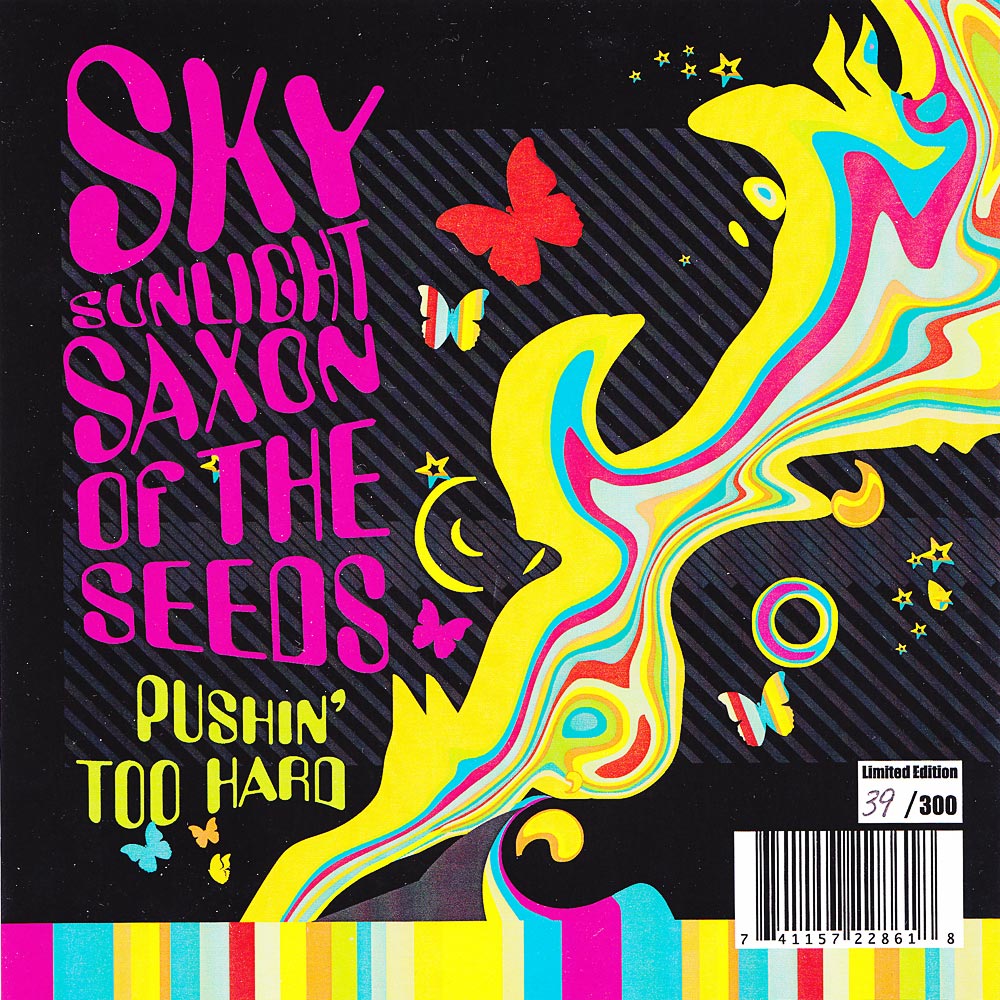 The opaque, marbled pink vinyl is lovely and the disc feels sturdy. Although the disc runs at 45 rpm Cleopatra managed to squeeze two songs on Side A for a total of about 5:30 of music; Side B only has one song at about 3:00. I wonder why they didn't add a fourth song. But you'll go crazy trying to find any logic in Sky Saxon's extensive and mystifying discography; just shrug and groove along to the music.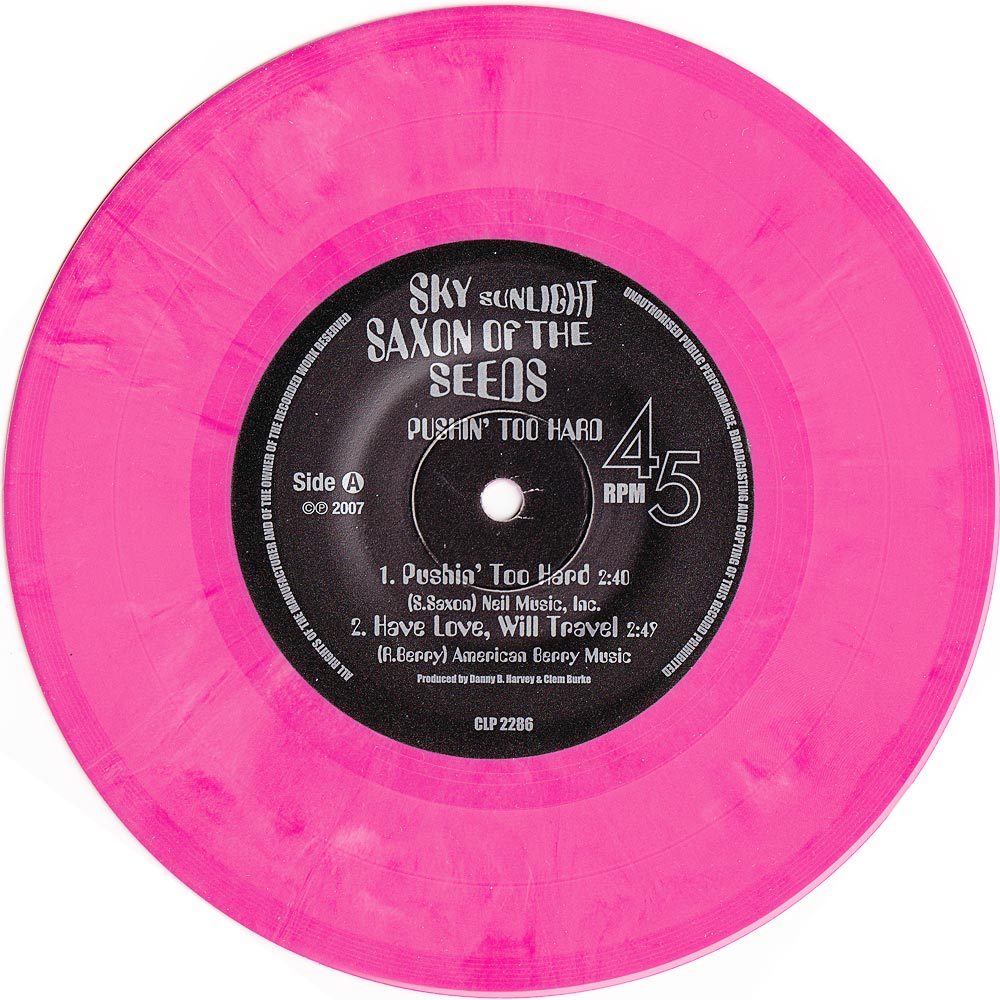 The thin cardboard insert in this single is similar to the cover art for the source album; it uses the entire phrase "Sky Sunlight Saxon Of The Seeds" as the artist name with Pushin' Too Hard underneath it, both in a 1950s-era sci-fi typeface with a 1960s-era psychedelic waviness applied to it.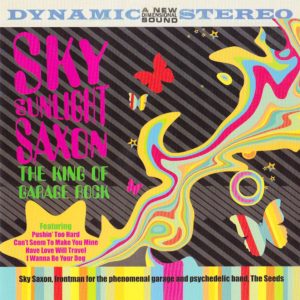 On a black background, a big messy yellow splash cuts across the image diagonally surrounded by stars and butterflies. A white box in the corner is printed with "LIMITED EDITION /300" and the number is this particular copy is handwritten in the empty space. A large UPC symbol occupies the lower right; oddly, Cleopatra's own name goes entirely unmentioned on this insert. Guess they did it all for Sky.
The typeface is the same on both record labels, which use the same sci-fi font as the insert and which both proudly proclaim the disc's speed with a large "45" logo. Sky Sunlight Saxon is again unambiguously identified as "Of The Seeds" on both labels, lest prospective buyers need help placing the name.
This record sounds good, the music is excellent, and the bright pink vinyl is a wondrous sight spinning around on a turntable. Although Cleopatra only pressed 300 copies of the Pushin' Too Hard EP it's usually not too hard to find a good one for a reasonable price. There's no reason not to pick up a copy, even if you have the LP or CD of the album; this is a fun release.