One of the final releases during Sky Saxon's lifetime was this 2009 single on Germany's Moonshake label pairing the songs "Halt!" and "Amnesty"; both sides are excellent and it's a fitting way to wind up the career of the world's premiere true-blue believer in the necessity and beauty of psychedelic garage rock. The single was limited to a run of 500 unnumbered copies.
This record, pressed on black vinyl, came in a plain white sleeve with a rectangular custom-designed sticker affixed to one side. The color scheme of the sticker and of both labels is red, black and white, and each label is fully custom designed to correspond to each side.
The A side (a.k.a. the "Flower Power Number One" side), "Halt!", is credited merely to The Seeds, with no mention of Sky by name (certainly an unusual choice for a guy who loved seeing his own name on records). The flip, called AA (i.e., "Flower Power Number Two"), is "Amnesty" and is credited to The Royal Family Starring Sunlight Atomic Save The World.
Both labels on the record are designed with a kind of psychedelic pipe motif; big wavy groups of pipes wind around the edges of the label and part in the middle to give room to the song title, artist name, and various legal inscriptions. (The latter indicate the recording year, 2008, and the publishing and copyright year, 2009.)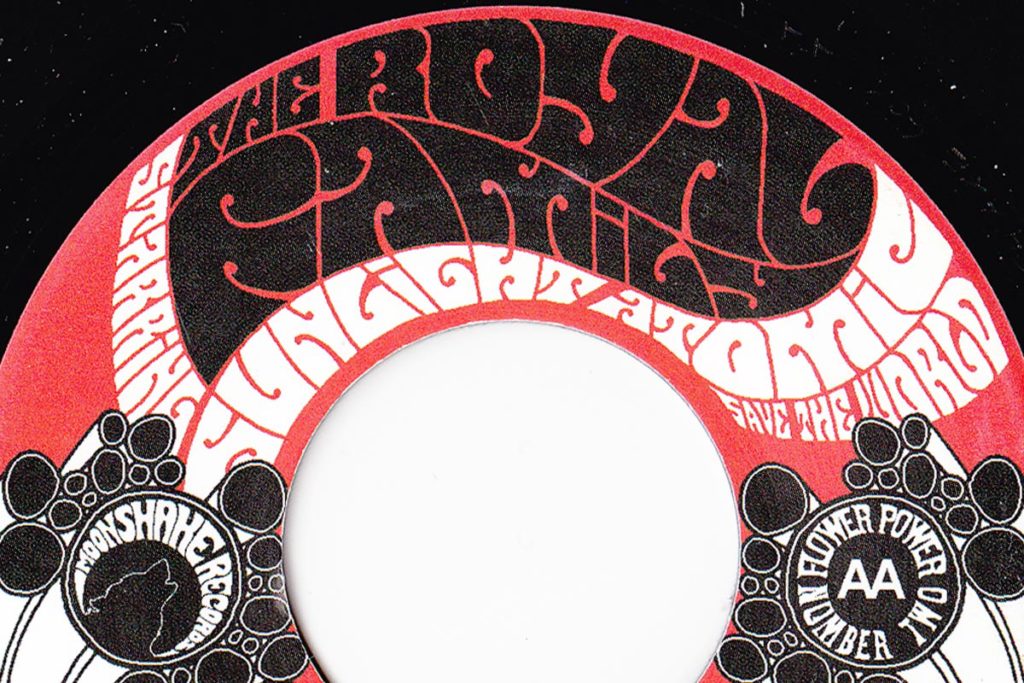 Most impressive is the psychedelic lettering on the top of both labels giving the artist name. Side A's ("The Seeds") is straightforward enough, but the artist Kiryk Drewinski really earned his pay on the AA side as he manages to squeeze "The Royal Family Starring Sunlight Atomic Save The World" into the small curvy space.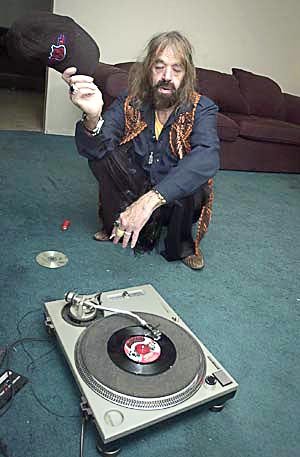 Copies of this record are not terribly common as of this writing but when found are usually very affordable. The music is superb (even if "Amnesty" is a note-for-note ripoff of Syd Barrett's "Lucifer Sam") and since it has never been released in any other format this Moonshake single is highly recommended.