I'm not sure exactly when this issue of Sky Saxon's mid-1970s single comes from. The songs "Beautiful Stars" b/w "Universal Stars" were originally released on a single on the Expression label around 1976-ish. This version puts a copy of that single – identical and presumably from the same original run – in a glossy pink cover with the most awesomely tasteless art imaginable, depicting the bearded Sky Saxon as a three-eyed dog.
This version of the single, credited to Sky Sunlight and Thee New Seeds featuring Rainbow (quite a mouthful) according to some sources dates from the mid-1980s. But I've never seen any compelling evidence supporting that or reason to believe it. I did notice, however, that around 2014 or so suddenly there were more of these on eBay than usual.
Did someone find an old stash of these and start disseminating them to collectors via online vendors? Did someone actually print up some new covers… or even new copies of the single itself? This would explain things easily but is the most unlikely; this record presumably wouldn't be worth the time to bootleg, and if someone did it officially they'd want credit and publicity. (There is no copyright or publishing info of any kind on the picture sleeve. Who knows who'd own the rights to this anyway.)
The glossy pink cover, which bears the artist name "Sky Sunlight Saxon and Thee New Seeds" (the original record label didn't mention "Saxon"), is paired with the back cover, a pink and black computer-looking print of Sky wearing a headband and looking down, with the two song titles printed underneath. All of the typography, on both sides, is simple and rather inept from a modern desktop publishing perspective.
The labels of the record on the copy I have are in perfect shape and don't appear to be shoddy reprints. No date is printed on them (just like the pink sleeve) so the mystery continues.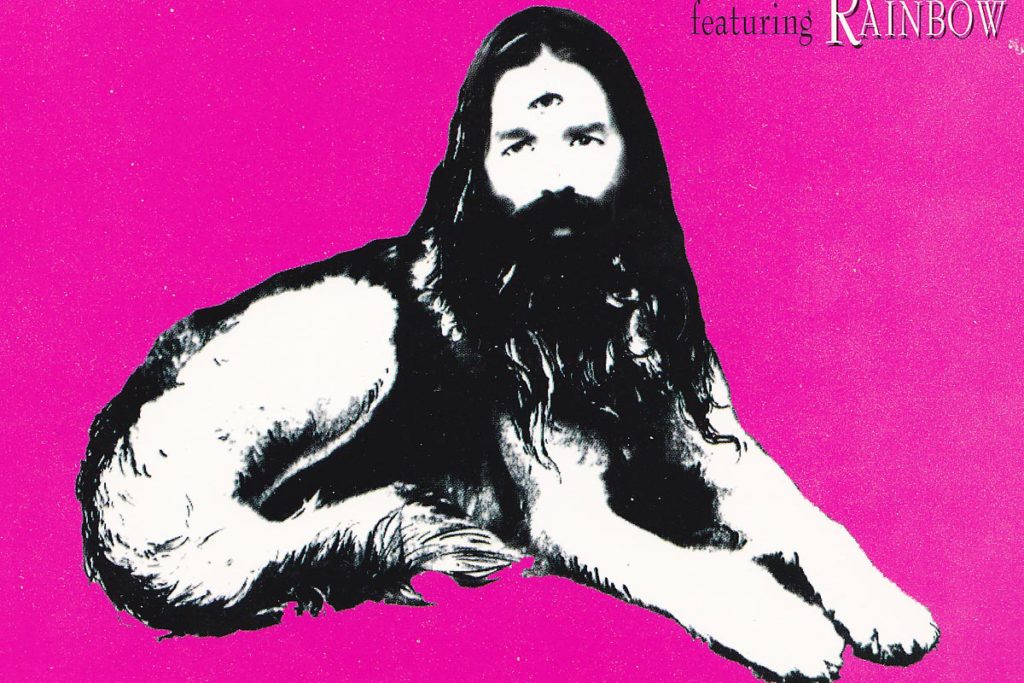 Who knows where this release comes from, who dreamed it up and executed it, and why. What is certain is that it's easy to find and cheap, and sounds fine. The silly cover art is almost worth the price alone; in this guise it's almost a bonus that the music on both sides of the record is so good.